Affiliate Disclaimer: This page may contain affiliate links.  As an Amazon Associate, we earn from qualifying purchases. We may also earn commissions if you purchase products from other retailers after clicking on a link from our site.
If you're short on space, then you know every piece of furniture needs to be carefully picked out and coordinated to make the most of your living area. If you don't have a formal dining room, you may need to get creative and arrange the dining table within your living room.
A dining table can fit nicely into a small living room if you have one that is slightly smaller yet suitable for your space and needs. The table will fit if you have a creative imagination and don't mind moving furniture around as many times as it takes to make it work!
Sometimes all it takes is guidance and creativity to design a comfortable living space. In this article, we will do our best to give you some great ideas to help you decide how to arrange your dining table.
Do You Need a Dining Table?
First, let's determine if you really need a dining table or not. A dining room table is often purchased without much thought, as most people spend their time choosing the 'larger' items such as a bed or a couch. Some people simply skip buying one altogether, opting instead for a TV tray while sitting on the sofa or eating at their kitchen island.
If you didn't have a dining table then how would you provide a meal to guests? Where would the kids do their homework? Where would you and friends play cards? Where would everyone gather to enjoy a cup of coffee? The great thing about a dining table is that it gives you a nice space to do so much more than sit and eat at. The table has multiple uses and is a good household investment.
To answer the question of whether or not you need a dining table, I would say it really depends on your lifestyle and if you feel a multi-purpose furniture piece is of value to you. If you say yes, then purchasing a dining table will be an important and worthwhile expenditure.
How to Arrange Furniture in Living Room Dining Room Combo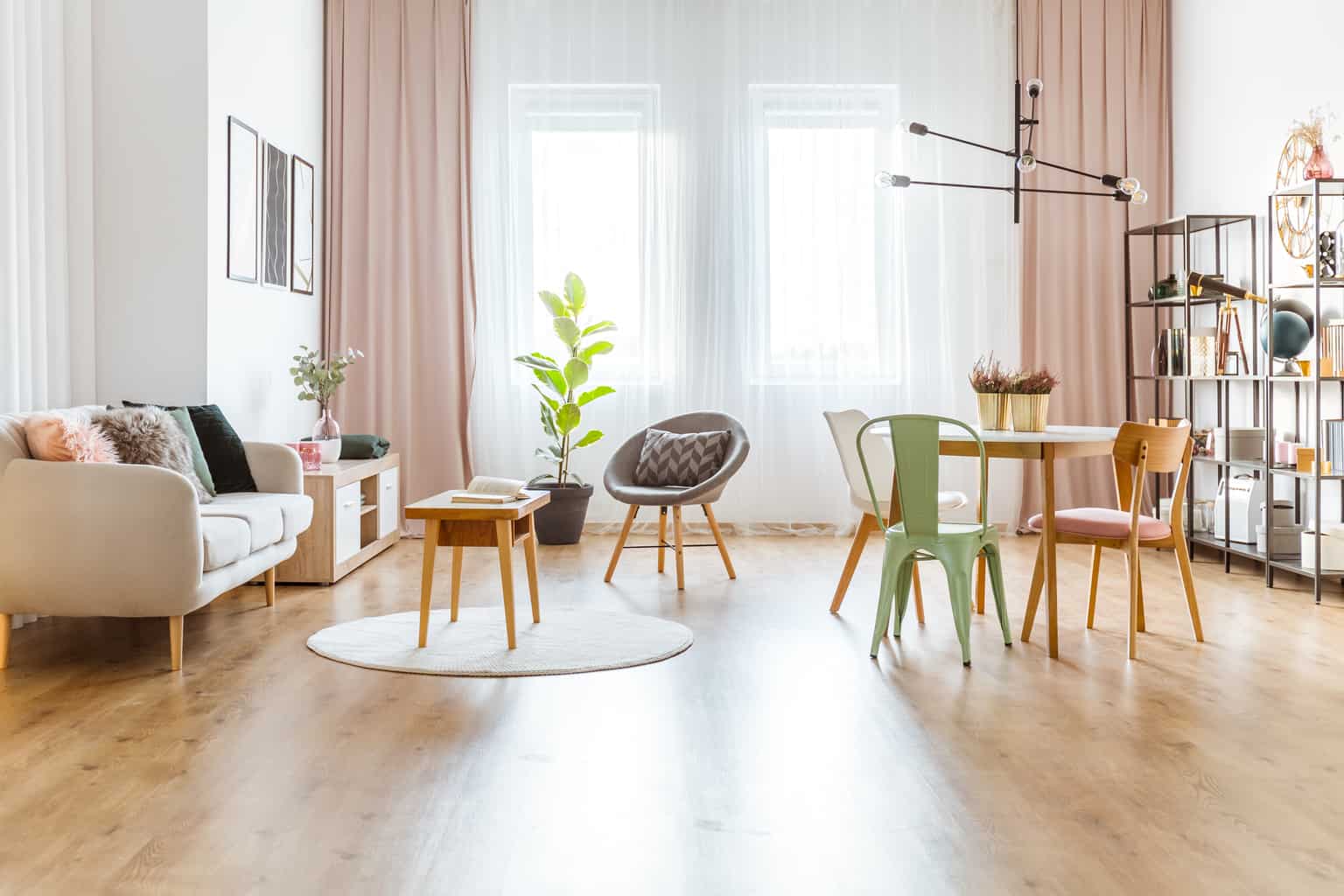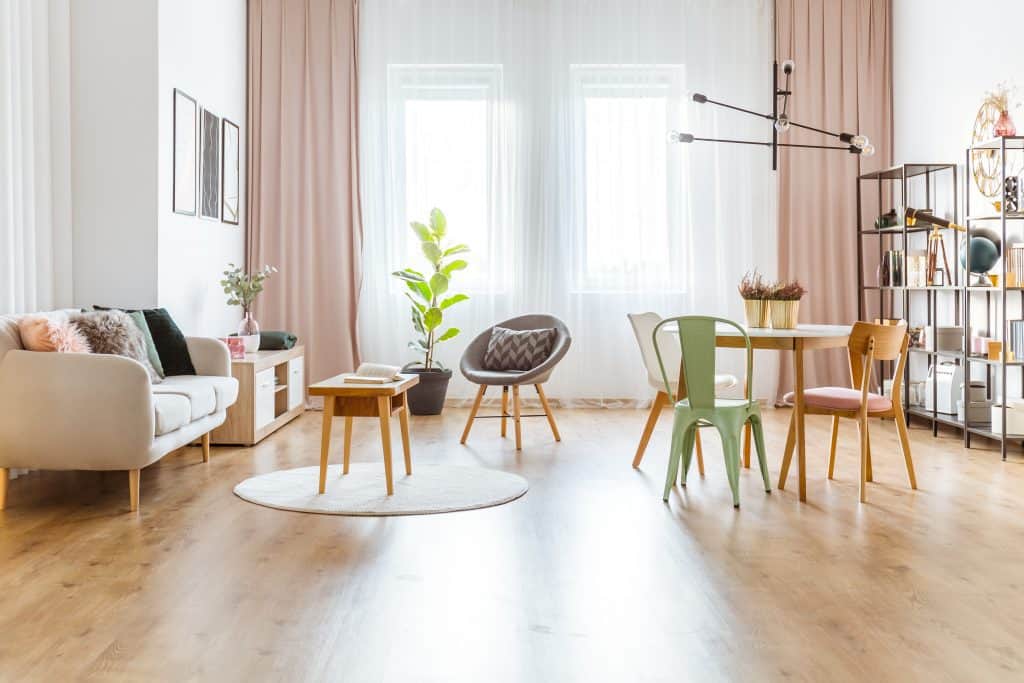 If you are going with a table and don't have a formal dining room, you can fit the table into the living room by trying these suggestions. First, I would recommend removing smaller pieces of furniture and throw rugs that define sections of the room. You want to feel like you are working with a clean slate. Here are some ideas to fit that table in with the living room furniture.
Place the table in a location that would act as a room divider. This gives separation between the living room and another area. Most likely the kitchen is the other room so it only makes sense to keep the table closer to the food.
Arrange the couch in a way that will allow the table to be placed behind it. This gives the table its own defined space.
DO NOT place the table in front of doorways, hallways and high traffic areas, if possible. This will be a disruptive distraction to those at the table. It is just not as functional or enjoyable in these locations.
Make sure to have approximately 30" of space around the perimeter of the table. This will allow you to pull out a chair and sit comfortably without banging into other pieces of furniture.
Eliminating the Dining Room Dining Tables for Small Spaces
If you live in a bachelor pad or small home and the so-called dining area just doesn't have the room you need for a table, here are some alternatives.
A wall mount table might be the choice for you. When needed, simply unlatch the table from the wall and 'voila'- a dining table in place! When done simply clean off the table and secure it back onto the wall to regain the living space.
Use the island in your kitchen or some of the counter space as a surface for eating. Simple enough, right!
Purchase a coffee table that converts into a dining table. These tables have sections that lift up so you can place a meal on top and eat comfortably.
How about a sturdy shelf that sits in front of a window? You can observe nature with a view while you enjoy a meal and a beverage.
The options you have are only limited to your imagination and your budget.
Small Apartment Dining Table Ideas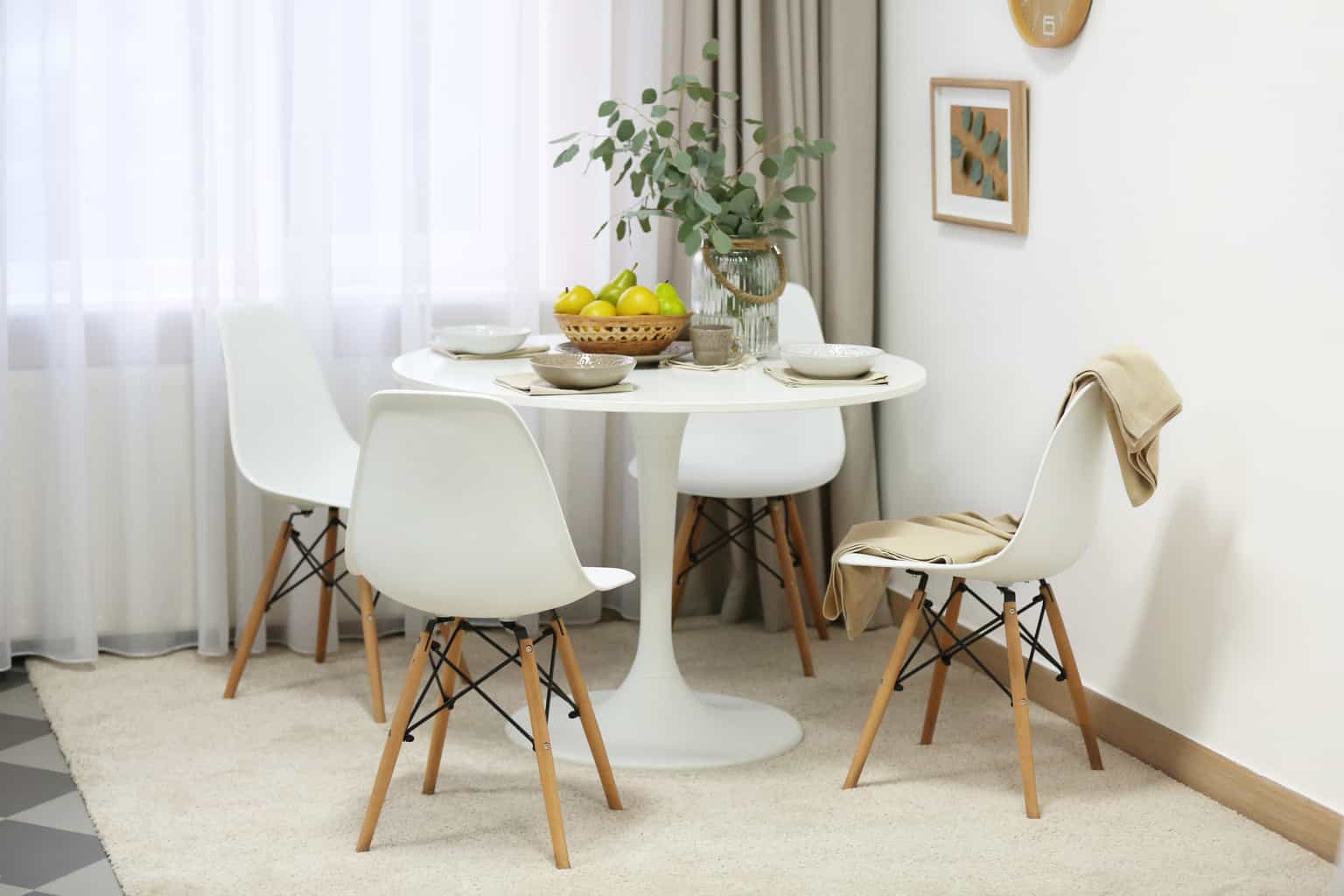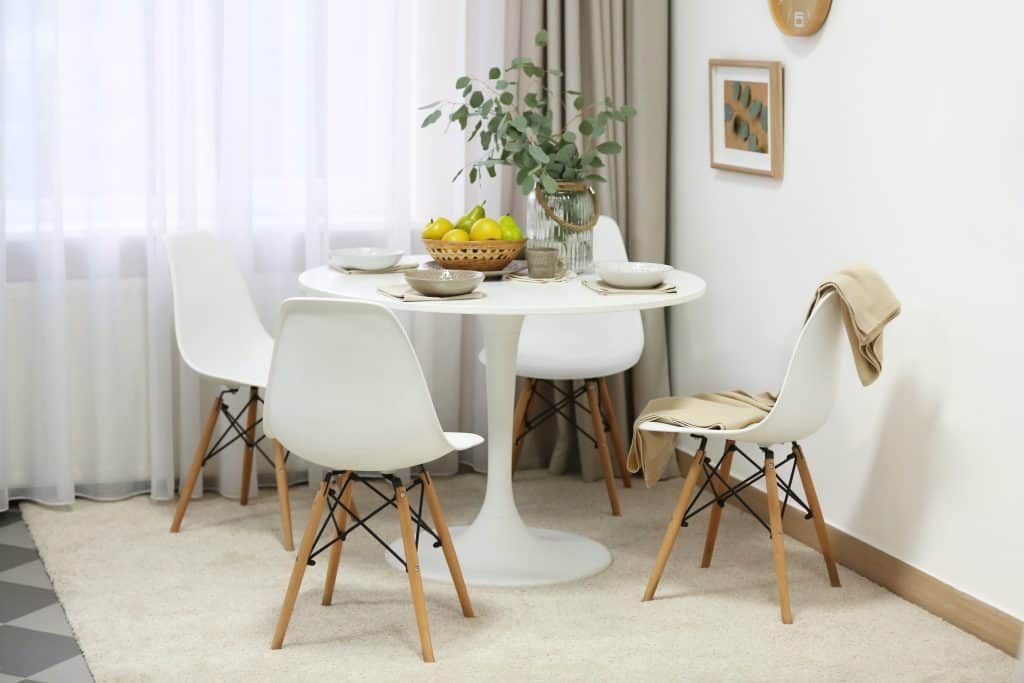 If you have a small apartment then your living space is limited even more so, as you cannot renovate to suit your dining needs. If you live in a condo, maybe you have the option of knocking out or adding walls however, this is not always the case. So what to do?
Purchase a fold-away table. A fold-away table is a great option because you bring out the table from storage and put it into place for dining. When finished, simply clean off the table, fold it up, and put back into storage.
Using the fold-away table above. Replace the coffee table with your fold-away. Chances are your living room, although small, is still spacious enough to allow you to do this easily. Just slide your coffee table out of the way and now your living room has become your dining room! Put on some low-volume music for ambiance and enjoy your meal!
Bistro tables for two people. If there is only you (and sometimes one other person) then a bistro-style table will fit the bill. If you have a balcony you can purchase one of these tables made for outside and bring it into your space when required, same with the chairs.
A floating shelf. Find a wall in your kitchen or living room that has room for a floating shelf. You can purchase a pre-made shelf which would be the simplest choice. Or, you could make your own. This would be the cheaper (and bespoke) route if you are on a budget and just cannot afford it at the time. Adjust the height accordingly to accommodate the chairs that will be used.
Have a card table? A card or games table can easily double as a dining table. Simply cover with a tablecloth, set and you are good to go! If the surface of the games table has pockets or holes, no problem. Have a piece of 3/4" single-sided plywood cut to the shape of the table and place it on top before adding the table cloth. This gives you a solid and safe surface to dine on. The plywood can then be taken away afterward and stored in a safe place.
Use a desk for dining. Most people have a desk. It is now a common piece of furniture owned by many as working from home is often necessary. Clear it off, throw a table cloth over it, and there you go!
Use your entertainment center. If there is a unit that is around table-height and free of electronic items, why not try using it as a dining table. It might not be the best option but it should suffice.
Small Living Room Ideas
If you know you are in need of a dining area and will have to use your living room for this, there are some things you can do. As previously discussed, there are many different ideas for tables that can be incorporated into the space. What are some other options if you have no dining area and a small living room?
My top pick is investing in a sofa table and incorporating that into your small living room. Sofa tables are very functional pieces of furniture and can easily double as a dining space for 3 or more people, depending on the length of the table. Unfortunately, sofa tables can be expensive to buy outright. However, if you are good with woodworking or know someone who can build one for you, then you will find it a more cost-effective option.
TV trays are another top pick of mine for small living rooms. TV trays are easy to store away and very functional because you can sit anywhere you want while you eat your meal. You're your guests seated on the living room furniture with their own individual TV tray. This is a very casual and relaxed way to eat, alone or with others.
If all else fails, eating on your lap while watching television or listening to music is another option. It will save you money by not having to buy or custom-build a dining table while at the time, freeing up the living space.
Conclusion
Now, you should feel confident choosing a dining table to fit into a small living room. If having a dining table just isn't an option, then you can easily choose one or more of the suggestions provided above. Just bear in mind that regardless of your space or budget, there is always a choice. Using your imagination and being creative will also aid in the process.
Good luck and 'bon appetit'!

Giovanni Valle is an architect, designer, internet entrepreneur, and the managing editor of various digital publications including BuilderSpace, Your Own Architect, and Interiors Place. He is the founder of BuilderSpace LLC.