Affiliate Disclaimer: This page may contain affiliate links.  As an Amazon Associate, we earn from qualifying purchases. We may also earn commissions if you purchase products from other retailers after clicking on a link from our site.
When hosting a dinner party or special occasion, the presentation of the table is often a key factor in the overall experience. Tablecloths are an important element of creating a beautiful tablescape, but one issue that can arise is when your tablecloth is too long.
If your tablecloth is too long, you can fold and pin the excess fabric along the sides of the table. Taking a few pins and folding the extra cloth to fit the length of your table will prevent it from dragging on the floor. You can use fabric tape to secure the sides of the tablecloth to the table.
You can try pleating or tucking the fabric for a more decorative solution, adding texture and interest to your table decor. In this article, I'll cover how you can shorten a tablecloth to the right length and how to select a tablecloth.
How To Shorten a Tablecloth
Shortening a tablecloth is a fairly straightforward process, which you can do to give it a stylish look in different ways.
1. Hem the Edges
This is a classic and simple way to shorten a tablecloth. All you need is a sewing machine and some thread in the color of your choice.
Follow these steps:
Measure how much length needs to be taken off the tablecloth.
Cut off the extra fabric and stitch along the edges to secure them.
2. Add a Border or Hem Tape
This is an excellent option if you can't access a sewing machine. The hem tape or border will shorten the tablecloth and add a little extra embellishment.
Follow these steps:
Measure how much length needs to be taken off the tablecloth and cut it down.
Attach the border or hem tape to the edges of the tablecloth.
3. Knotting Method
The knotting method is an affordable and easy way to shorten a tablecloth. For this, you will need large safety pins and thread or thin strips of fabric.
Follow these steps:
Measure the desired length of your tablecloth.
Use the safety pins to hold up the excess fabric in even rows and create pleats.
Tie the pleated fabric with the thread or strips of fabric, making sure to knot it securely.
4. Fringe Method
The fringe method is a great way to add texture and style to your tablecloth, which requires cutting the fabric into thin strips, so you need some sharp scissors.
Follow these steps:
Measure the length you want your tablecloth to be.
Cut the fabric 1" (2.54 cm) above that length.
Once you have the desired length, cut thin strips into the fabric all around the tablecloth.
You can make them as wide as you'd like and make the pattern uniform or random.
After cutting all the strips, pull them gently outward to create a fringe.
5. Crochet or Embroidery
If you want to give your tablecloth a more custom look, try adding crochet or embroidery.
You can embroider the edges of the tablecloth, crochet a border around it to help shorten it, or add some extra embellishments for decorative purposes. This will give your tablecloth a unique and beautiful look that will impress your guests.
6. Pleat or Tuck
Pleating or tucking up excess fabric is one of the simplest ways to adjust a tablecloth that's too long.
Follow these steps:
Fold or roll the excess fabric up, then tuck or pleat it around the table's edges.
You can use as few or as many folds and tucks as you want to customize the look.
To make it extra secure, use a few pins or clips to keep everything in place.
7. Gather or Ruffles
Gathering or ruffling the tablecloth is an easy fix, which is an easy and inexpensive way to add flair to your table setting.
Follow these steps:
Gather the excess material in horizontal folds, keeping the same fabric.
Secure this "ruffled" section with a decorative ribbon or an elastic band.
You can sew a seam to keep the fabric in place if you'd like.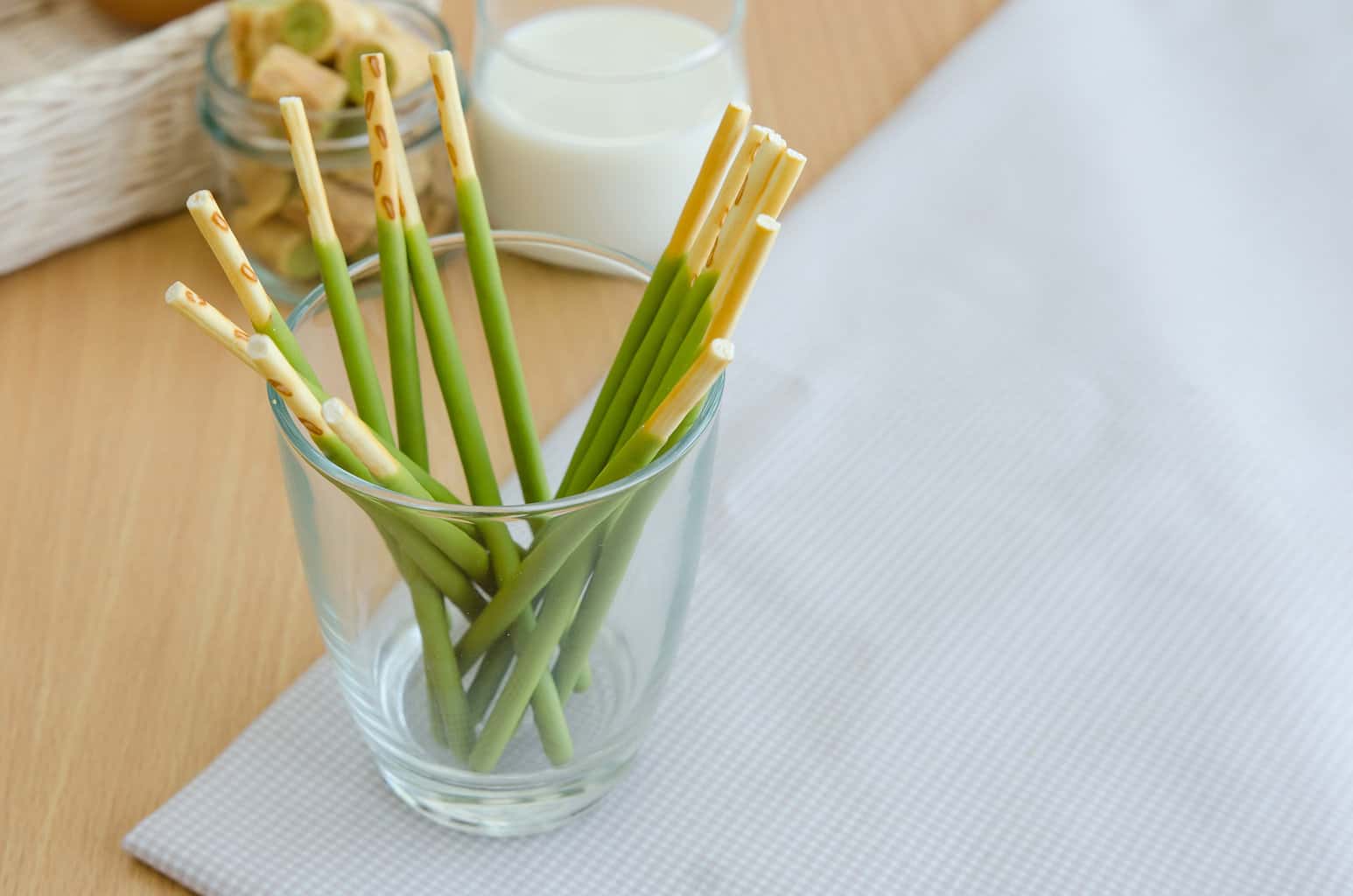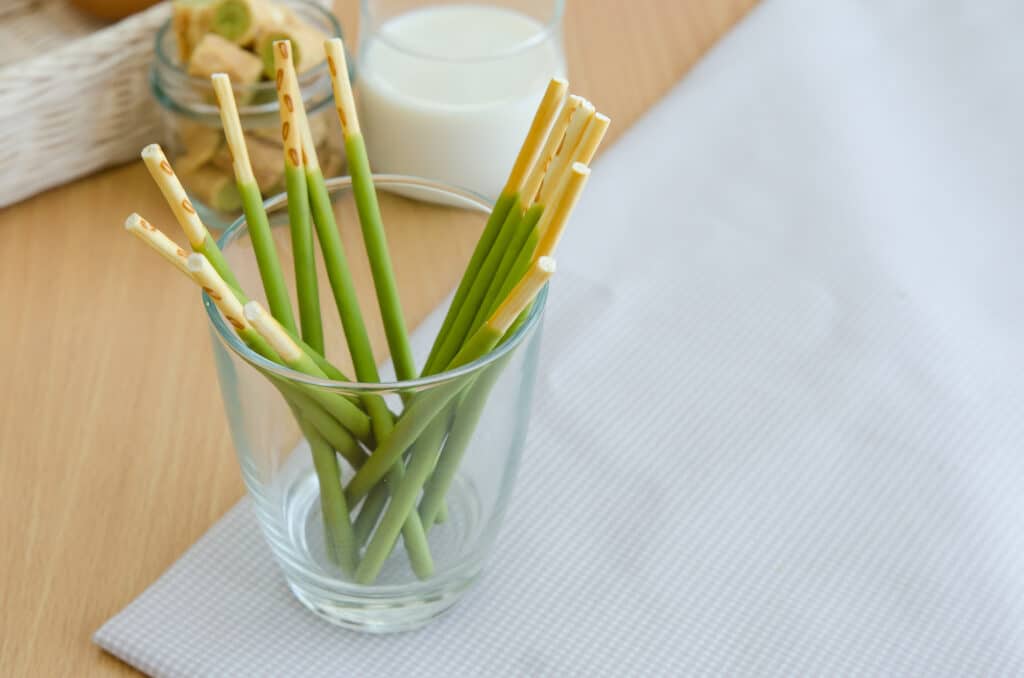 What Is the Correct Tablecloth Size?
When shopping for a tablecloth, keep the size of your table in mind.
Generally speaking, the tablecloth should be 2" to 4" (5-10 cm) wider than the table and hang between 6" and 8" (15-20 cm) from the edge. This will give your table an elegant look while still allowing the beauty of the table itself to shine through.
If it's a table of 2 to 4 people, the standard size of a tablecloth is 5' – 7' (1.5 – 2.1 m). For larger tables accommodating 5 to 8 people, the standard sizing is 6' – 7.5' (1.8 – 2.3 m), and for tables seating 8 or more, the standard size is 7.5' – 9' (2.3 – 2.7 m).
Tips For Selecting a Tablecloth
The right tablecloth can tie together a room and set the tone for whatever you're planning, whether it's an intimate dinner party or a grand holiday gathering. But finding the perfect tablecloth can sometimes be a challenge.
Measure the Table
Ensure you measure your table before purchasing a tablecloth. Get the correct measurements for both length and width, as well as the thickness of the table, which ensures you purchase a tablecloth that fits perfectly and looks good.
Consider Your Décor
Think about your room's overall style and color scheme when selecting a tablecloth. Consider colors that will coordinate with your existing furniture and décor. You may also want to consider a patterned or textured tablecloth to make a bold statement.
Choose the Right Fabric
Tablecloths come in various fabrics and materials, ranging from light and airy to heavy and luxurious. Select a fabric that is tailored to your needs, such as spills and stains or the need for frequent laundering. Cotton and polyester are both popular choices.
Consider the Length
When selecting a tablecloth, ensure you are aware of the length, as a tablecloth that's too long can be difficult to work with and make the table appear cluttered. Consider an adjustable or fitted tablecloth that fits your specific needs.
Final Thoughts
You can easily shorten a tablecloth, but choosing the correct size is the key to avoiding this problem. You can easily find the perfect tablecloth by considering your room's décor, taking accurate measurements, and selecting the right fabric.
Sources
Giovanni Valle is an architect, designer, internet entrepreneur, and the managing editor of various digital publications including BuilderSpace, Your Own Architect, and Interiors Place. He is the founder of BuilderSpace LLC.