Giovanni Valle is a licensed architect and LEED-accredited professional and is certified by the National Council of Architectural Registration Boards (NCARB). He is the author and managing editor of various digital publications, including BuilderSpace, Your Own Architect, and Interiors Place.
Affiliate Disclaimer: Some of the links below are affiliate links. As an Amazon Associate, I earn from qualifying purchases.
Curtains are a beautiful way to keep the elements from interfering with your daily activities at home. However, curtains can come into contact with baseboard heaters installed under the windows. A curtain that comes into contact with a baseboard heater can become a fire hazard.
Here are a few ways you can keep curtains away from baseboard heaters:
Ensure curtains hang 12 cm (4.72 in) above baseboard heaters.
Ensure curtains don't block the front of baseboard heaters.
Never allow curtains and baseboard heaters to touch.
Hem your curtains.
Paying attention to where your curtains are in relation to your baseboard heater can avoid a potential fire hazard. Keep reading to learn more about how to keep your curtains away from baseboard heaters.
1. Ensure Curtains Hang 12 cm (4.72 in) Above Baseboard Heaters
Hanging curtains 12 centimeters (4.72 in) above baseboard heaters means the curtains' bottom part should be approximately 12 centimeters (4.72 in) from the baseboard heaters' upper limit. In other words, measure from the very bottom of the curtains to the very top of the heater.
If you're using a full-length floor curtain, ensure it is at least 3 centimeters (1.18 in) above the baseboard heater. In these situations, you're likely using baseboard heaters that are closer to the floor, so you can allow for a shorter gap between the curtains and the heaters.
Hanging Curtains at an Appropriate Distance Above Heaters
If you're about to hang your curtains above your space heater, you want to make sure that there is enough room for them. Before you start hanging your curtains, double-check that you have all the required tools:
A tape measure to work out where you should hang the curtains.
A pencil for marking where you should place the curtains and rods.
A ladder to reach the tallest part of the wall.
A drill and drill bit to make round holes on the wall.
Safety glasses to protect your eyes from debris.
A spirit level to ensure your measurements are equal.
The right rods for your curtains.
Now that you've got your tools in order, here's how to hang curtains above baseboard heaters:
After marking the 12-centimeter (4.72-in) distance, measure the length from the marked point to where you intend the rod to go.
Place the brackets on the wall and mark their screw holes while ensuring their distances from the corner between the wall and the ceiling are equal. If they're not identical, make the necessary adjustments.
Drill two holes smaller than the mounting screws where a drywall anchor should go.
Mount the brackets to drywall anchors using an electric drill fitted with a screwdriver. Ensure the distance between the baseboard heater's front and the curtain is 5 centimeters (1.97 in), as stated above.
Finally, slide your curtains over the rod, then slip its ends into the wall brackets.
2. Ensure Curtains Don't Block the Front of Baseboard Heaters
Ideally, the gap between the heater's front and the curtain's back should be at least 5 centimeters (1.97 in) long. This ensures you don't block baseboard heaters' vents, allowing them to function optimally. It also helps avoid a fire hazard.
If there's limited space between the ceiling and the window, you can purchase a wall mount rod with brackets going around it or a ceiling mount rod. In this case, we advise you to go with a ceiling mount rod since it's easier to install. A ceiling mount rod also allows curtains to extend more than 5 centimeters (1.97 in) away from the baseboard heater's front part.
3. Never Allow Curtains and Baseboard Heaters To Touch
When draperies or curtains come in contact with the baseboard heater, they can cause fire accidents or prevent it from sucking in air around the bottom of the room. Always ensure this doesn't happen for your and your family's safety.
Use curtains of the right length to avoid them touching or blocking baseboard heaters. If your curtains do not fit the bill, then you should replace them with new curtains to prevent a fire.
Finding appropriate curtains for your particular situation may be tough. In this case, you should reach out to retailers or curtain manufacturers for help. They may advise you accordingly if you get stuck when purchasing the curtains you want.
4. Hem Your Curtains
If you have a set of curtains that you'd like to use but are too long to meet the recommended gap of 12 cm (4.72 in), you may be able to hem them. Hemming your curtains to the right length may allow you to modify your desired curtains so that you can keep them safely away from your baseboard heaters.
Why You Should Keep Curtains Away From Baseboard Heaters
You should keep curtains away from baseboard heaters to prevent a fire accident. It may be a fire hazard if your curtains are in contact with your baseboard heater as the curtains may block the heater's airflow.
Usually, any heater can cause a fire accident. But in some cases, electric baseboard heaters can start a fire if you place curtains too close to them. Electric baseboard heaters rely on airflow to supply heat into a room. Since they use electrically-heated metals, they might cause fire accidents if they come into contact with curtains or draperies.
Another reason you should keep your curtains away from baseboard heaters is that they interrupt the heaters' functionality. Using long and heavy curtains or draperies can block the air intake vents in a baseboard heater.
Best Type of Curtains To Hang Above Baseboard Heaters
The best way to avoid fire accidents from baseboard heaters and curtains is by keeping them apart. However, this can be hard to achieve if you use drapes to cover your windows. Additionally, solutions like hemming or cutting the curtains aren't usually pleasant, especially if you're a home decor enthusiast.
Experts recommend curtains designed to end below the windowsill. But what if you like them long? In this case, the best type of curtains to hang above baseboard heaters are flame retardant curtains. Although they're not commonly used in homes, you might want to consider installing them in kids' bedrooms or the kitchen, where fire accidents are most likely to happen.
If you live in a place with hot summers, these curtains can avoid fire accidents from glaring sunlight reflecting on your mirrors. Additionally, you can purchase them if you live with a smoker or you like using candles. So, how do you choose fire retardant curtains?
How To Choose the Right Fire Retardant Curtains
Choosing the correct fire retardant material can be challenging, especially if it's your first time. Even worse, there are no set standards at the national level to show that a material meets fire retardant guidelines.
However, manufacturers consider curtains or draperies flame-retardant if they meet the NFPA 701 standard. To attain this standard, experts measure the flammability of curtains with specific sources of fire.
The following tips will ensure you buy the right standard of flame-retardant curtains:
Ask Your Local Fire Department About Fireproofing
The fire department staff might help you know the standards followed when testing the flammability of fire-retardant curtains. They might even recommend the best ones in the market for you. At the very least, your local fire department should be able to tell you what the local fireproof standards are.
Enquire From the Curtain Manufacturers
You can also ask the manufacturer or seller to give you more details on the quality of the curtains you want to buy. They can also advise you on the most suitable material for your needs, and may even have specific curtains to hang near baseboard heaters.
Ask For a Fireproof Certificate for Your Curtains
Although a supplier will be happy to give you the test results in most cases, you should always ask them for a certificate when placing the order. Many manufacturers or suppliers may be able to provide fireproof certificates before you place your order. Knowing that your curtains are fireproof will give you some peace of mind as you seek to maximize your home's safety.
Best Flame-Retardant Curtains
Fire-retardant curtains are normally used in commercial environments like theaters, schools, and hospitals. However, you can use them for home safety, mainly if you need to place them near a baseboard heater.
The best part is that flame-retardant curtains can work as home decor and a passive fire deterrent at the same time. They act as barriers to stop the fire from spreading to other areas in the house.
Here are some of the best fire-retardant curtains available on Amazon today:
This product meets the NFPA701 flame retardant standards. It's made of top-notch inherent flame retardant polyester fabric. The curtain is non-toxic, eco-friendly, and extinguishes immediately when it comes in contact with fire.
It also blocks 99% of light and possesses thermal insulation properties to save up to 31% heating and cooling costs. The material is suitable in the bedroom as it can reduce noise by up to 41% UV to improve your sleep. Finally, this product is ideal for offices, hospitals, nursery schools, warehouses, gyms, and garage use.
These curtains are primarily meant to provide safety to your home. They can block up to 95% of light, reduce outside noise by 10-29 dB, offer thermal insulation, and reduce UV light. They're made up of 100% high-quality 250 GSM flame retardant polyester. You can use the curtains in bedrooms, dining rooms, living rooms, hotels, schools, offices, cinemas, hospitals, cafe stores, and shopping centers.
Even better, the curtains are both machine and hand-washable. Note that you're not supposed to bleach the material. When ironing it, ensure you use low heat to straighten and remove wrinkles.
These blackout curtains possess inherently flame-resistant abilities and are different from chemical-treated FR. They're washable and are non-toxic to humans. The products meet the NFPA 701, CA117, and CA TITLE 19 fireproof test certification. And the best part? The manufacturer can test their flame-resistant abilities if you want. Alternatively, you can use the fabric sample in the package to test their flame-retardant qualities.
Their material consists of triple weave blackout fabric balancing room temperature by insulation all season long. They can block between 85% to 99% light, are soundproof, energy-efficient, thermal insulated, and don't fade easily.
Inherent Flame Retardant Blackout Grommet comprises 100% high-quality 250 GSM flame retardant polyester. They're durable, and you can machine-wash them in cold water.
After purchasing this product, you get two panels of 38 inches (96.52 cm) wide by 9 inches (22.86 cm) long. They have a label showing the material is NFPA 701 certified.
You can use these curtains in different places, including bedrooms, schools, hospitals, hotels, shopping centers, offices, and cafe stores. Even better, they can enhance your sleep when used in the bedroom.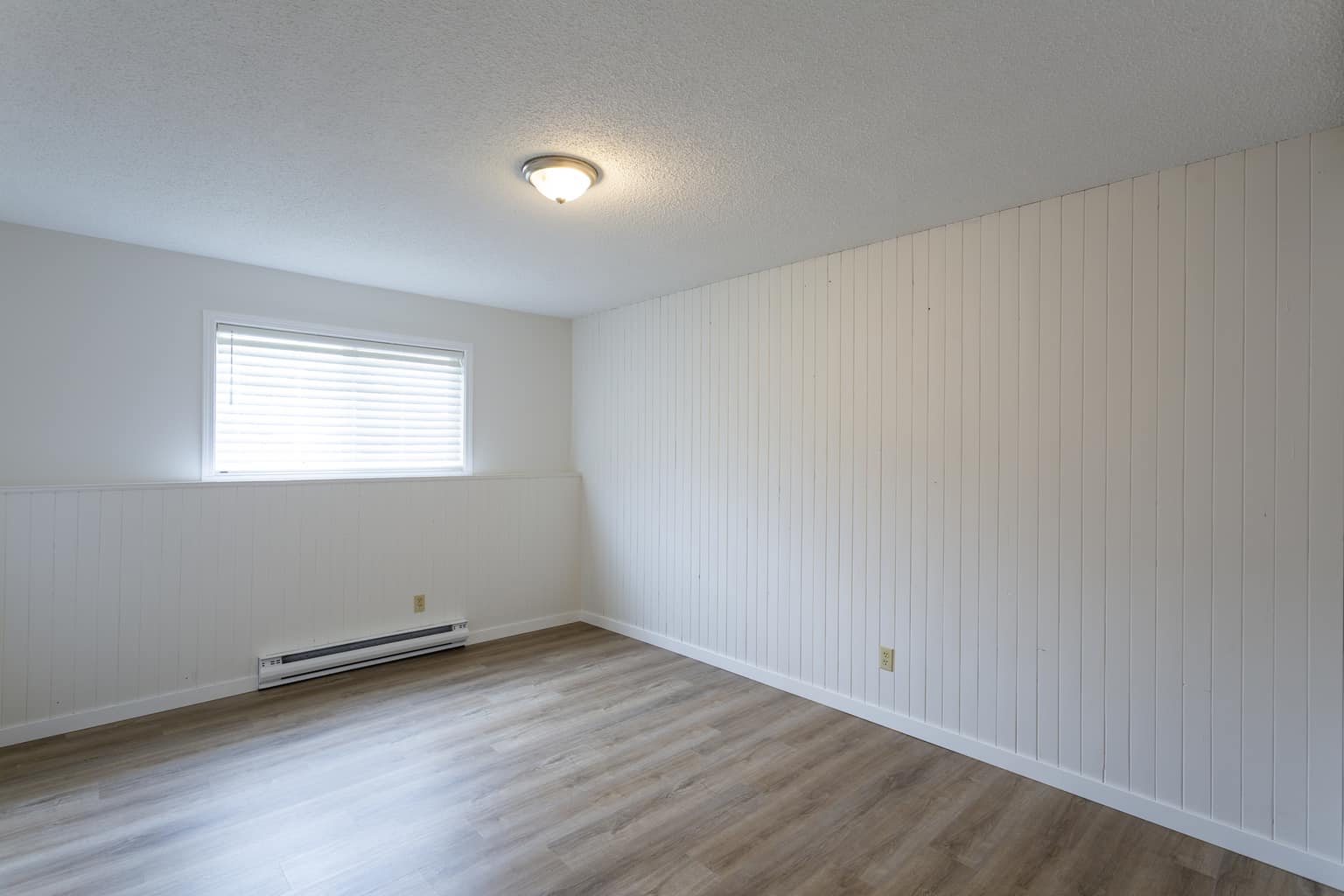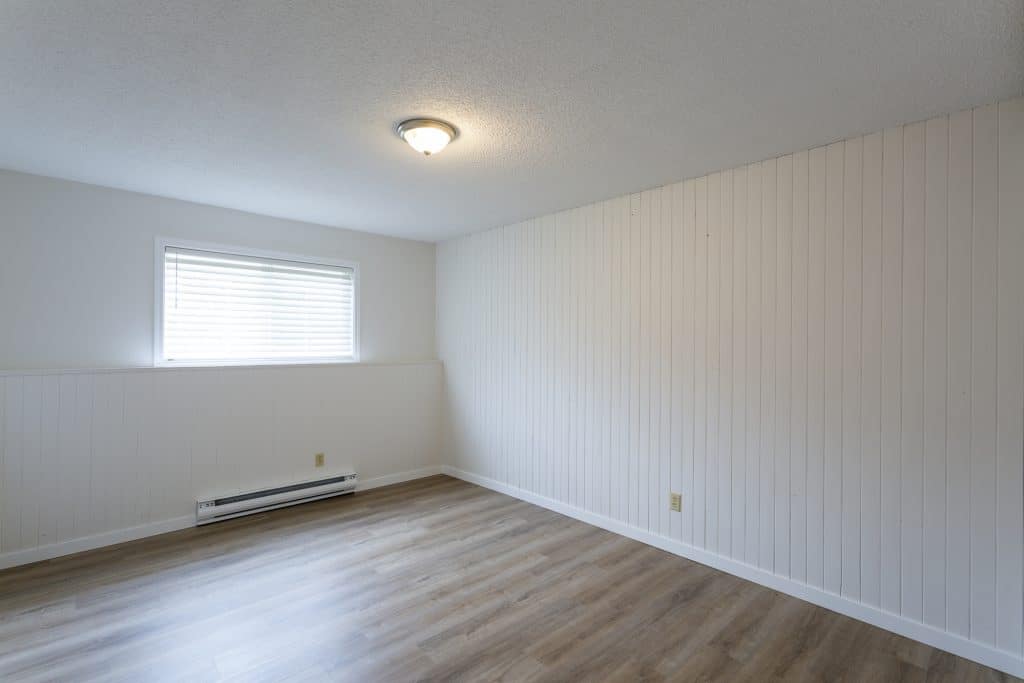 Safety Tips To Observe Around Baseboard Heaters
In addition to purchasing flame-retardant curtains, you need to know a few baseboard heater safety tips. Curtains aren't the only materials that can cause fire accidents in the house. You should be mindful of the position of other furniture in relation to your baseboard heaters to prevent a fire hazard.
Here are some tips to keep yourself and your loved ones safe around baseboard heaters:
Avoid installing baseboard heaters in walls covered with vinyl wallpaper or paperboard.
Avoid using adhesive hangers near baseboard heaters.
Vacuum clean baseboard heaters occasionally to remove trapped materials, dust, and debris.
Keep your children away from baseboard heaters.
Never store gasoline or anything flammable near the heaters.
Avoid installing baseboard heaters and electrical outlets together.
Key Takeaways
Over the years, baseboard heaters have proven helpful, especially during cold winters. However, it can be tricky to correctly place curtains above them to prevent fire hazards.
To be on the safe side, follow these tips:
Ensure curtains and baseboard heaters never touch.
Leave a 12-centimeter (4.72 in) gap between the heaters and the curtains.
Ensure baseboard heaters are 2 centimeters (0.79 in) above the carpet.
Purchase fire retardant curtains for children's rooms and the kitchen.
Always vacuum clean your baseboard heaters to remove dirt or any combustible material.
Sources
AskingLot: Can Curtains Hang Above Baseboards?