Affiliate Disclaimer: This page may contain affiliate links.  As an Amazon Associate, we earn from qualifying purchases. We may also earn commissions if you purchase products from other retailers after clicking on a link from our site.
Decorating your home is an exciting experience. Picking out all the decorations and color schemes is fun, but it can quickly become overwhelming if you're unsure where to start. There are many aspects to consider before beginning your home decoration project.
The best room order for home decorating is to start with the high-traffic areas of the house, such as the living room and the kitchen. This ensures the popular areas in the home are finished before areas that aren't often used. After these areas, decorating bedrooms and bathrooms is best.
The rest of this article will discuss the best room order to begin home decorating, why this order is the best, and tips and tricks to making home decorating a little easier.
Which Room Should I Start Decorating First?
The room you start decorating first depends on you and your family. While most people congregate in similar areas around their homes, the number of people living in your house and your hobbies will determine which room is used the most.
You should start decorating your living room first. The living room is the room families spend the most time in together, so it's considered a more high-traffic area in your home. Decorating the high traffic areas first will help keep your home in better order and speed along with the decorating.
According to a study by Choice Home Warranty, the living room and the kitchen are equally as essential and were picked as the most valuable by 28.1% of people. However, the value of each room greatly depends on your everyday hobbies and your age.
Before you begin decorating, check out this 9-minute YouTube video by Sharrah Stevens on how to avoid mistakes while decorating your home:
The Best Room Decorating Order and Where To Start
While decorating your house in a specific way isn't necessary, decorating the rooms in an order that makes your life easier is always preferred. Therefore, if you're like most Americans who spend most of their time in their living room, your next step will be determining the other busier areas, most likely the kitchen.
Below, I'll discuss the best room decorating order and where to start in each room to decorate it as quickly and efficiently as possible.
Living Room
While starting decorating in the living room is the best option as it's the room that family, friends, and houseguests will spend the most time together, there are many areas in a living room.
If your living room is more extensive than most, it can still feel overwhelming.
Therefore, the first thing you should do before decorating your living room is to measure the space you have. Measuring is essential for many reasons, as you don't want to buy furniture that's too big or too small and mess up the look of the space.
However, before buying anything, you need to settle on an aesthetic for the room and ensure the walls and flooring are what you want. Buying all the furniture before deciding to paint or change the flooring will bring about even more chaos.
Kitchen
The next room you should decorate is your kitchen.
Along with the living room, the kitchen is another room in the home that everyone congregates in. As most families spend time together in the kitchen cooking and eating together, it's an essential aspect of the house.
Not only this, but if you're decorating to sell your home, the kitchen is one of the main selling points in a home. Home Owners Alliance reports that updating the kitchen can drastically raise the value of your home, especially by updating the appliances.
One of the first things to do when decorating your kitchen is to lay out a solid plan. How much updating or decorating you plan on doing will determine how much planning needs to be done.
If you only want to replace the countertops or paint, the most you'll have to consider is the aesthetic.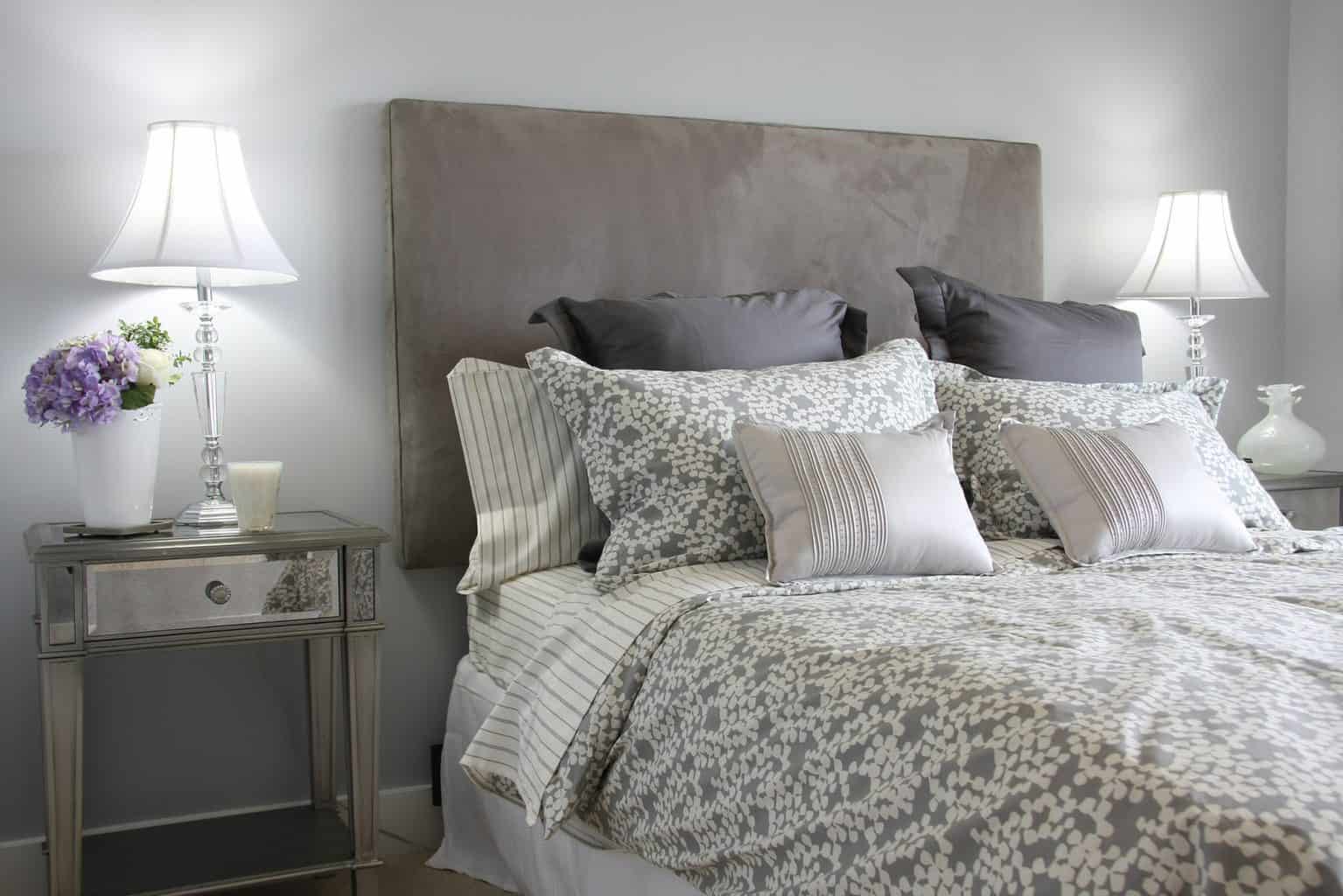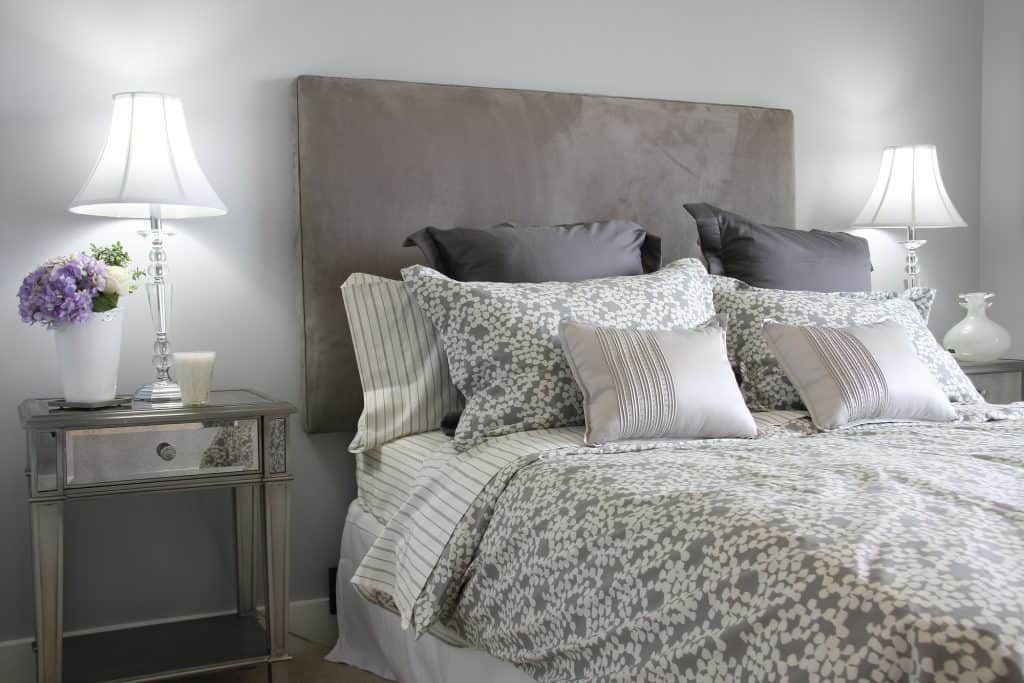 Master Bedroom
After decorating the main rooms in the house, moving onto the master bedroom is an excellent next decorating step. Although many people only spend time in their bedrooms in the evenings, having a nicely decorated bedroom makes the house all the cozier.
The master bedroom, like the kitchen, is also a selling point when it comes to putting your house on the market. Therefore, ensuring it's decorated adequately before listing your home will only increase its value.
Start decorating the master bedroom by painting.
If you have an old carpet, replacing it is a good idea. Sticking to an aesthetic that ties in your paint color, flooring, and furniture is essential. If you're not sure what aesthetic to go for, check out this WebMD article on how to choose the right color paint for your home.
This article goes in-depth about various types of paints and how they affect you, but it also goes into the psychology of colors and how different colors impact your mood. For example, if you want a room that feels tranquil, blue is an excellent color to choose.
However, yellow rooms can radiate happiness and positivity.
If you're decorating to sell your home, choosing a more neutral color, such as tans or creams, is the best option.
Bathroom
While bathrooms might be used more by guests than your bedroom, it's still number four on the best room order for decorating because it's usually a minor job. However, the size of the job it is depends on the size of the bathroom and the amount of decorating you plan to do.
Decorating a bathroom could include laying new tile or flooring, repainting the walls, or even replacing the plumbing. Like all rooms, you'll want to have your aesthetic picked out before redoing anything in the bathroom.
Guest Room
Lastly, decorate the guest rooms. As the guest rooms aren't used every day, these rooms can be used as storage while decorating the rest of your house. Guest bedrooms are also not usually decorated as significantly as other rooms in the house.
Therefore, saving it for the last is an excellent idea because you won't have much decorating to do.
To decorate a guest room, you should pick a neutral color that will go with other colors. Therefore, the aesthetic will be easy to keep up with, and decorating will be a breeze.
If you're still stuck on where to start with your decorating, I recommend reading Domino: The Book of Decorating, which you can find on Amazon.com. This book offers loads of advice and how-tos for decorating and designing.
Final Thoughts
Decorating your home doesn't have to be an overwhelming and challenging job. While decorating your house's rooms in a specific order isn't necessary, decorating in the easiest possible way will relieve you of a lot of stress.
The first rooms you should decorate are your living room and kitchen.
These rooms are in the highest traffic areas in your home, and therefore, should be done first. Afterward, decorating the master bedroom (and other used bedrooms), followed by bathrooms and guest bedrooms, is the best room order for home decorating.
Sources
Giovanni Valle is an architect, designer, internet entrepreneur, and the managing editor of various digital publications including BuilderSpace, Your Own Architect, and Interiors Place. He is the founder of BuilderSpace LLC.