Affiliate Disclaimer: This page may contain affiliate links.  As an Amazon Associate, we earn from qualifying purchases. We may also earn commissions if you purchase products from other retailers after clicking on a link from our site.
Your home should be an oasis from the hassles of the outside world: a place to relax, reflect, and recharge. But what is it that really makes a house feel like a cozy, inviting sanctuary? How do you make your space a place that you love to come home to?
You can make a home comfortable by adding cozy touches like a shag rug, some extra cushions or throws for the sofa and curtains, or blinds to take control of the natural light in your space. Introducing plants and flowers to your living space will help bring light and energy into the room.
Creating a comfortable and inviting home doesn't have to be complicated. Whether you prefer minimalistic decor, bright and bold colors, or a mix of both, there are simple ways to make your living space something you can enjoy and be proud of. Here are 13 of the best ways.
1. Soft Pillows and Throws
You can never have enough pillows and throws when creating a cozy atmosphere in your home. For a comfy lounge area, pile on oversized pillows and throws that make you feel snug and cuddled. Velvet pillows and faux fur throws look luxurious and can instantly spruce up a room.
Pile them onto your bed, sofa, and chairs for a luxurious home that beckons you to relax and stay awhile. Soft fabrics like these provide a comforting tactile experience that is perfect for curling up and settling in after a long day.
The pillows and throws of your home should be an extension of your personality and represent the style you want to create. But do not stuff too many pillows or throws. It can create clutter that detracts from the inviting atmosphere you are aiming for.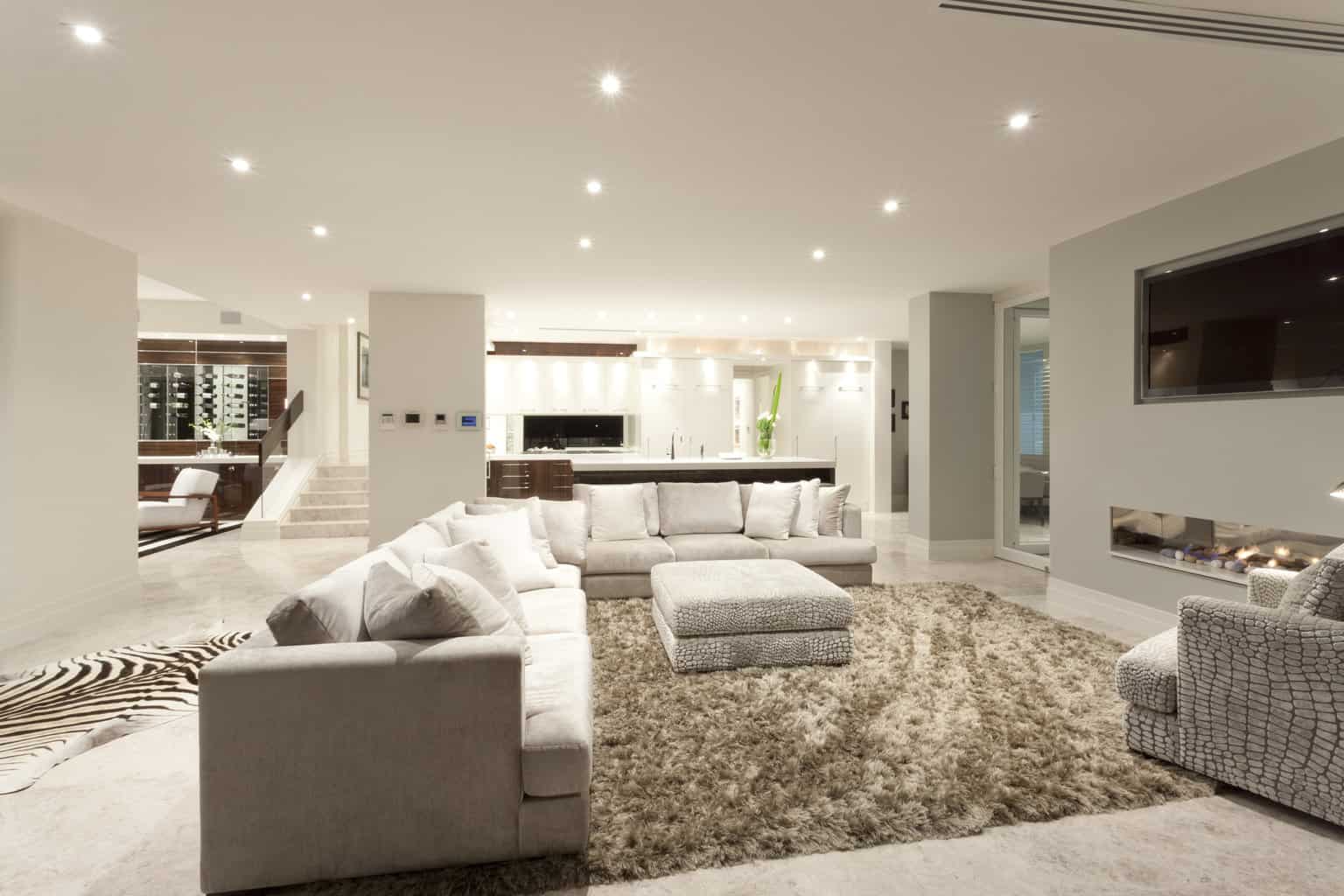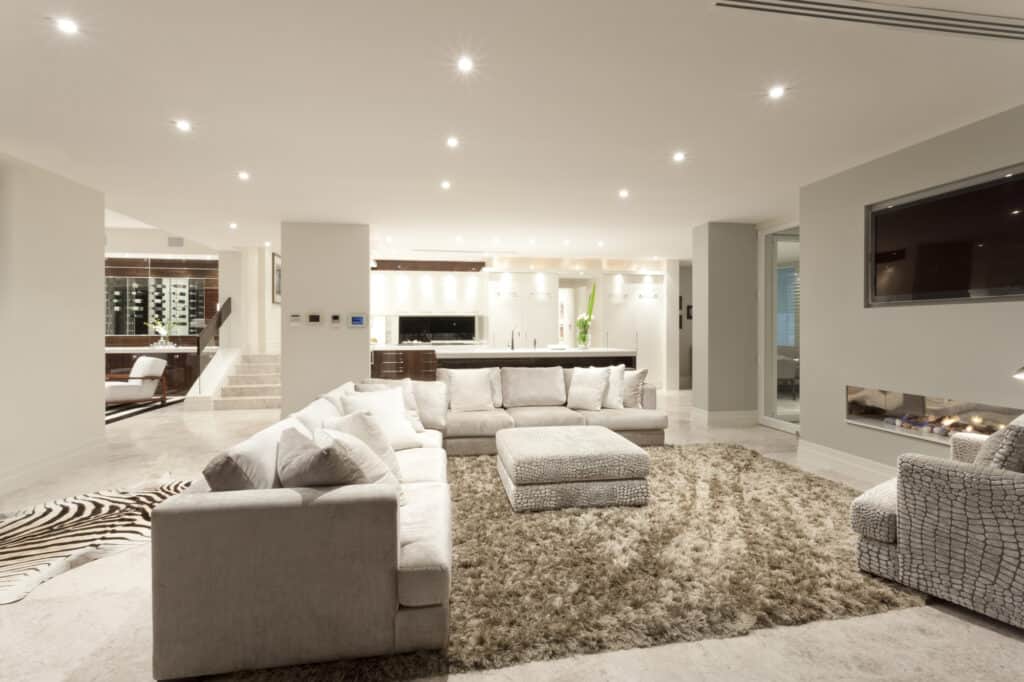 2. Fluffy Rugs or Carpets
Rugs and carpets give a cozy feel to your home, and they can also help protect the flooring underneath. A soft rug to step on in the morning can be a luxurious experience, and if you have children, it's essential for protecting them from hardwood or tile floors.
Plus, rugs can also be used to add a splash of color and pattern to your home's decor. Choose fabrics like sheepskin, wool, or cotton for an extra-cozy feel. The fluffy texture of these materials will give the room a pleasant and inviting atmosphere.
The fibers create a cushioning effect that will make it hard for anyone to resist relaxing. For an added bonus, choose carpets or rugs with sound-absorbing properties to reduce noise throughout the house.
If you want a statement rug to start conversations, you can opt for one with a unique pattern or color. But if you want to create a subtle and relaxing atmosphere, stick to neutral colors.
3. Ambient Lighting
Nothing creates a calming atmosphere quite like the perfect lighting. If you want bright white light to focus on tasks, use daylight bulbs. If you prefer a softer, warmer light for mood lighting, consider low-wattage incandescent bulbs or LED filament bulbs.
Task lights such as floor lamps or reading lights can provide spotlighting to help reduce strain on the eyes. Installing dimmers on your lights is also a great way to adjust a room's brightness. You can create lighting settings that complement your mood and ambiance.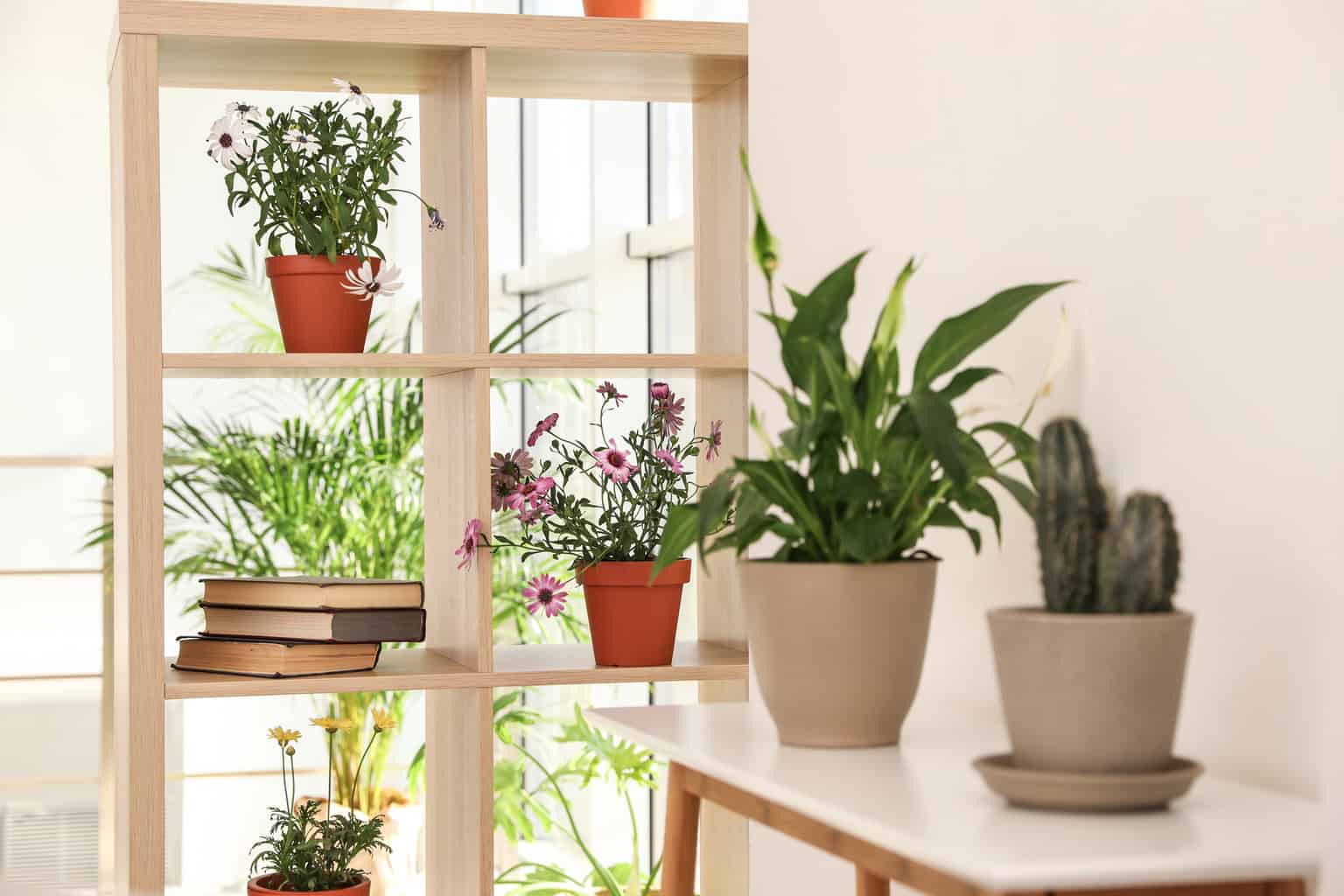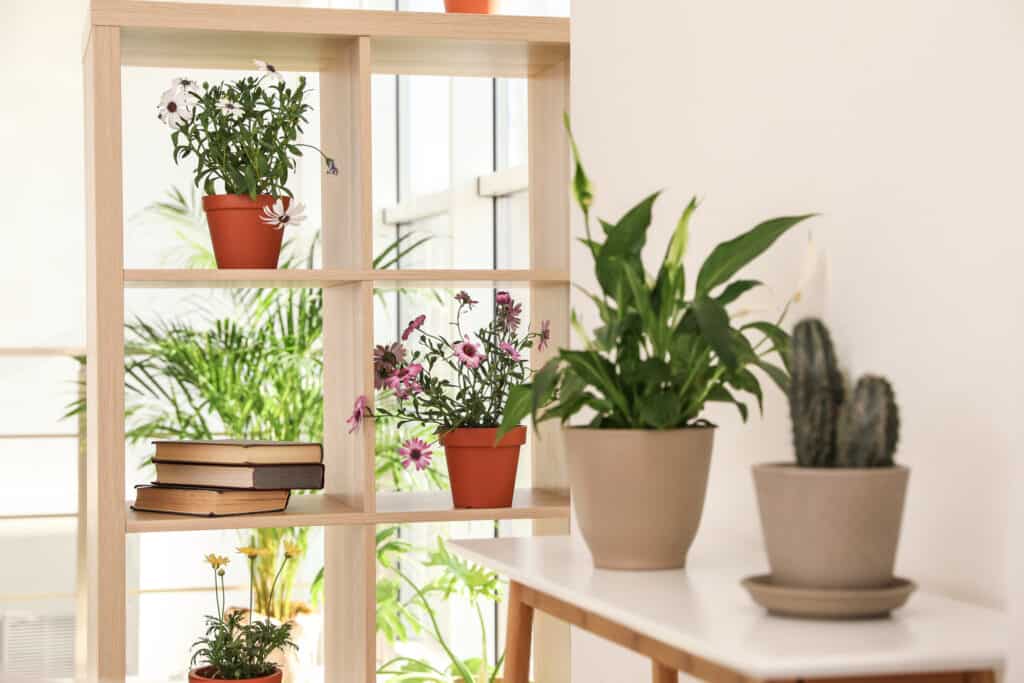 4. Plants and Fresh Flowers
Introducing plants and fresh flowers to your home can create a natural, relaxed atmosphere – plus, they're great for purifying the air. Not to mention, they add a touch of color and life. Plants can be used as decorations or placed in corners to spruce up the living space.
If you're not a fan of the traditional approach, create a vertical garden with plants and flowers along your walls. Incorporating foliage into the design of your home will add texture, life, and vibrancy to any room.
Adding plants to your space will help create a calming and relaxing atmosphere. With their tranquilizing qualities, plants make the perfect addition to any home looking for that extra touch of comfort.
5. Artwork and Photos
Your home should reflect your personality, and artwork and photos are the perfect way to do that. Artwork can be anything from a poster of your favorite band, a painting you made yourself, or even a framed print of an inspiring quote.
Photos also bring life to your home and add a personal touch. You can display your favorite photos in frames or create a collage of your most treasured memories.
Looking at photos or artwork you love will help invigorate your home and make it feel more comfortable. Choose pieces that remind you of happy memories or reflect your passions and hobbies.
6. Cozy Furniture
Your furniture should never be an afterthought. It can make a massive difference to your home. Choose furniture that's comfortable to relax on, from plush couches and armchairs to cozy beds and inviting beanbags.
Whether you prefer modern or traditional pieces, choose both stylish and comfortable furniture. When it comes to comfort, never sacrifice quality for quantity. Not only do you want furniture that's aesthetically pleasing, but that also stands the test of time and feels good to sit on.
Invest in pieces that will last and become even more comfortable with time. Incorporate furniture pieces with a personality, such as a vintage armchair or a colorful ottoman. These add a touch of character to any living space.
Don't forget to accessorize with throws, blankets, and cushions for the ultimate cozy feel. Inviting and comfortable furniture can differentiate between a house and a home.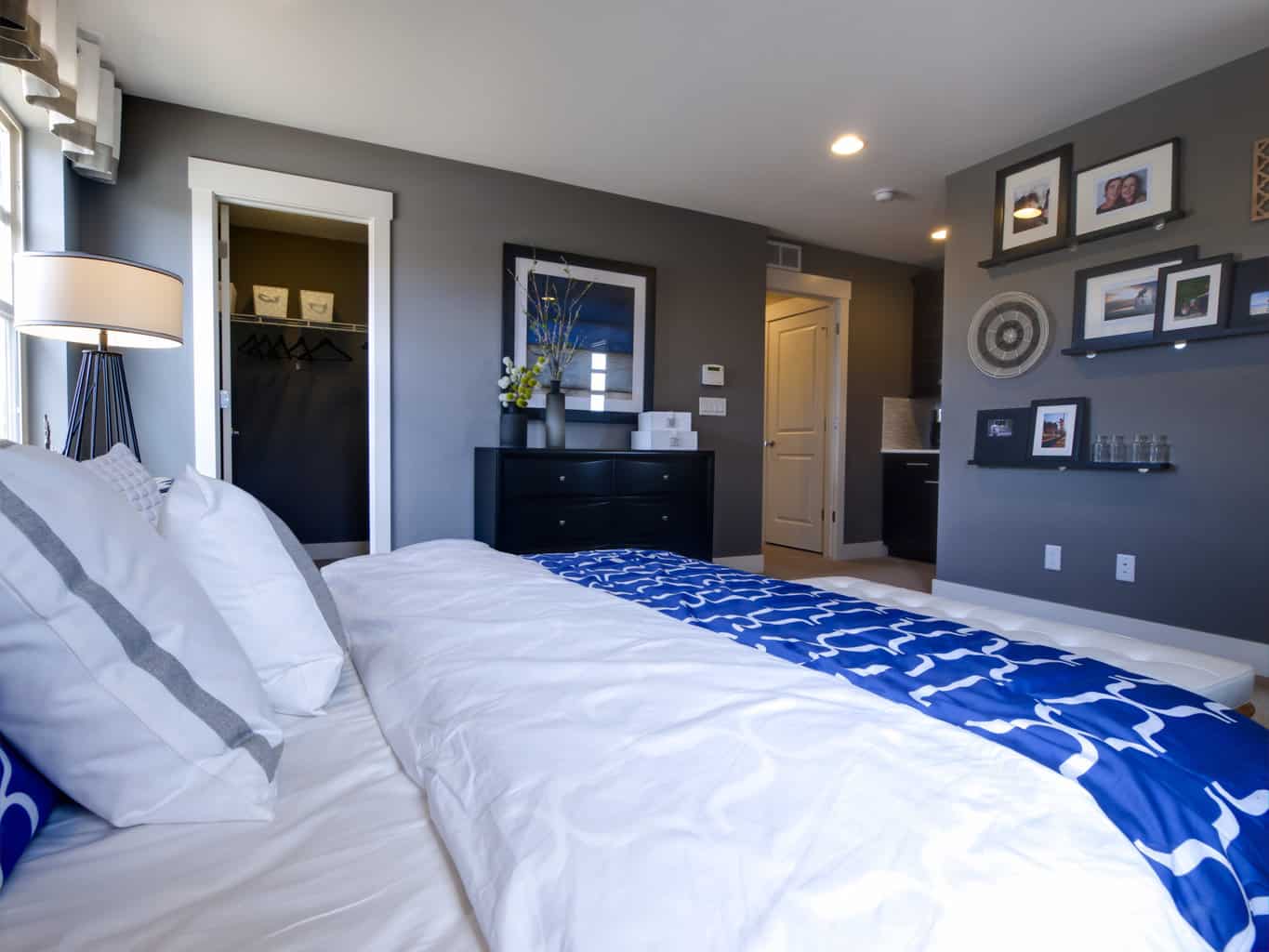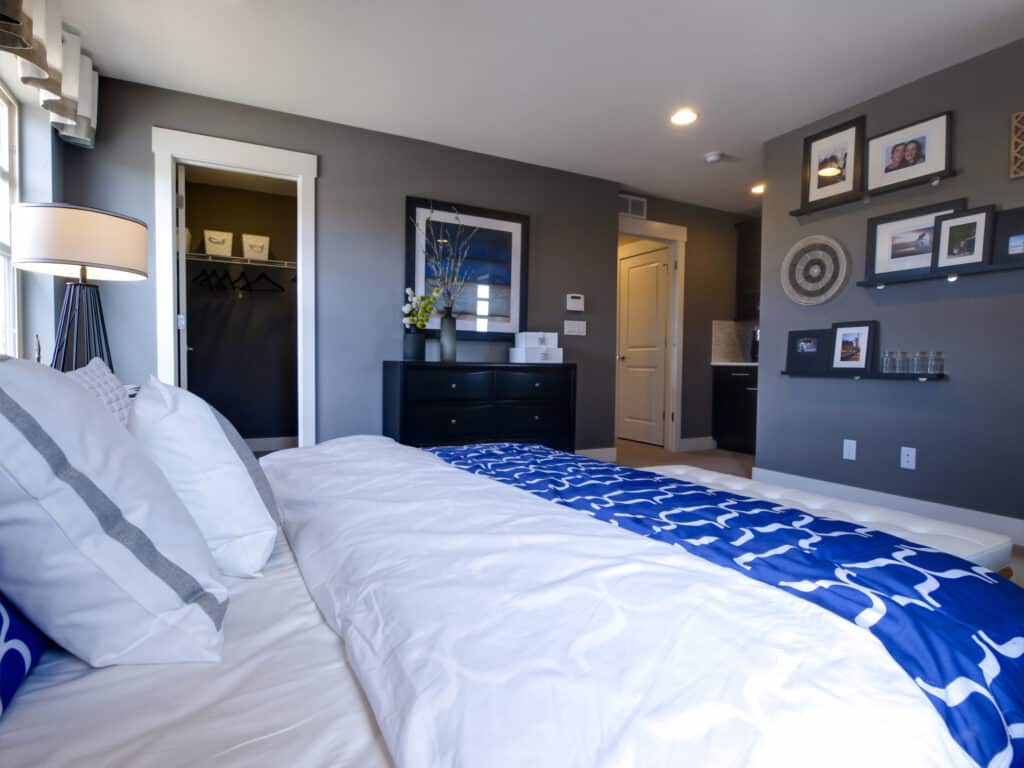 7. Personalized Items
Inject your personality into your home to make it feel like yours. Looking at your home should remind you of who you are and what you love. Hang artwork that has a special meaning to you, scatter your favorite books and magazines or display family photographs.
Adding items you've collected over the years can make any space more meaningful. The memories of life events surrounding these items become part of the home. Not only will this make your house feel cozy, but you'll also have a unique, one-of-a-kind home that no one else can duplicate.
It will also be more inviting for the people who come to visit. Overall, creating a home you love and feel comfortable in is not just about aesthetics. It's also about creating a unique space that truly speaks to who you are.
8. Room Darkening Curtains or Blinds
For a truly comfortable home, you need to be able to block out the light when necessary. With the ability to adjust light levels, you'll have control over how much natural light comes into your home.
Room darkening curtains or blinds are essential for getting a good night's sleep, creating a calm atmosphere, and blocking out unwanted light. This is particularly important if you're living in a city where the light pollution can be overwhelming or if your bedroom gets a lot of light in the early morning.
Room darkening curtains or blinds can provide privacy, so you don't have to worry about nosy neighbors peering into your space. With the addition of window treatments, you'll be able to create a more private and cozy atmosphere in any room.
They can also be a great way to add texture, color, and pattern to your room. Choose room-darkening curtains or blinds that match your current décor, or make a bold statement with something that stands out.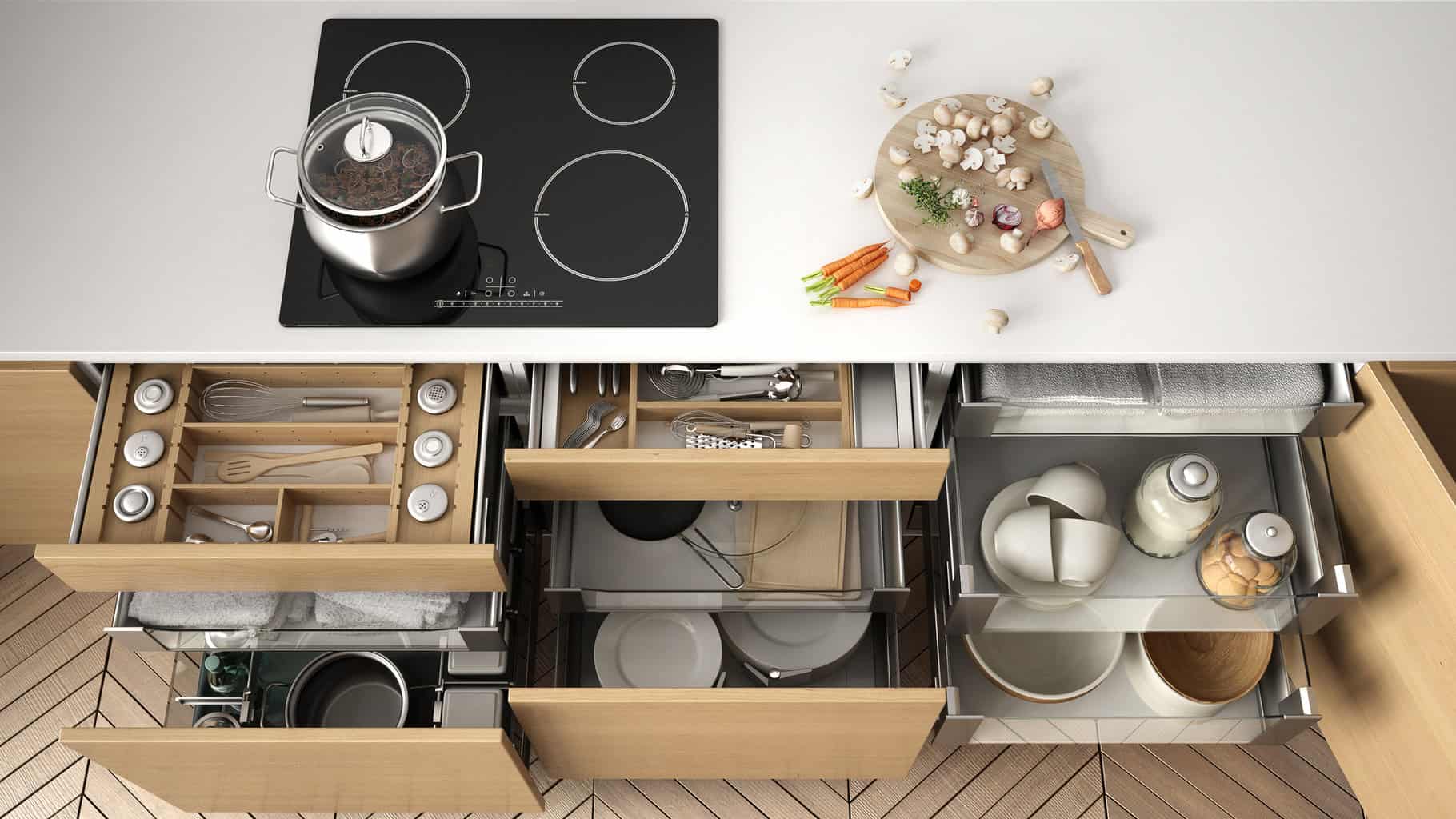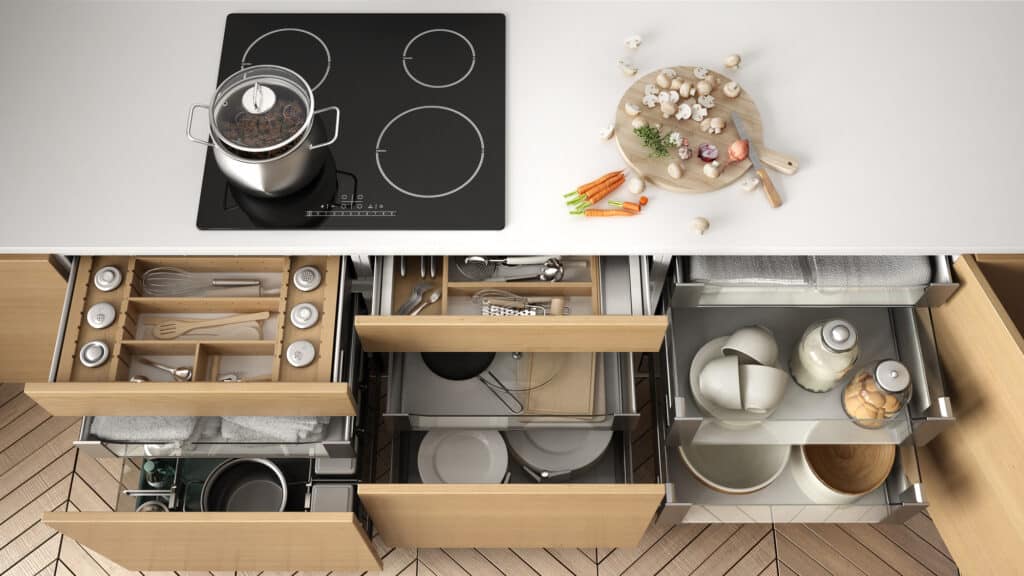 9. Organized Storage
If you're aiming for a cozy home, having places to store your stuff is key. An organized storage system will help you keep clutter at bay, giving you a more peaceful and comfortable atmosphere. The right storage solutions can help make this easier.
Find the best system for you and your home, from built-in cupboards, wall-mounted shelves, and cabinets to self-contained storage units. It doesn't have to be fancy. The purpose is to make sure everything has its place.
Not only does an organized storage help to create a more orderly environment, but it will also make your space feel more inviting and comfortable. Finding what you need quickly and easily can have a huge effect on how you feel in your home.
10. Natural Materials Like Wood, Stone, and Clay
Using natural materials in your home can give it an organic, calming feel. Nothing compares to the feeling of running your hands over a smooth wooden surface or the smell of fresh flowers in a vase made from clay.
Natural materials help to create a relaxing and peaceful atmosphere with an organic, earthy feel. And in many cases, these materials are low maintenance and durable – which is great for busy households.
For example, a stone fireplace mantle will create an inviting atmosphere and help make your home more comfortable. Fireplaces are a great source of warmth and ambiance, usually the main focal point in any room.
The heat radiates throughout the home, creating a cozy atmosphere, while the flickering flame sets a calming and inviting tone. They are also great conversation starters for friends and family who come over and have the added benefit of being eco-friendly and sustainable.
The beauty of natural materials is that they come in many shapes, sizes, and styles, making it easy to find something that suits your home and your style.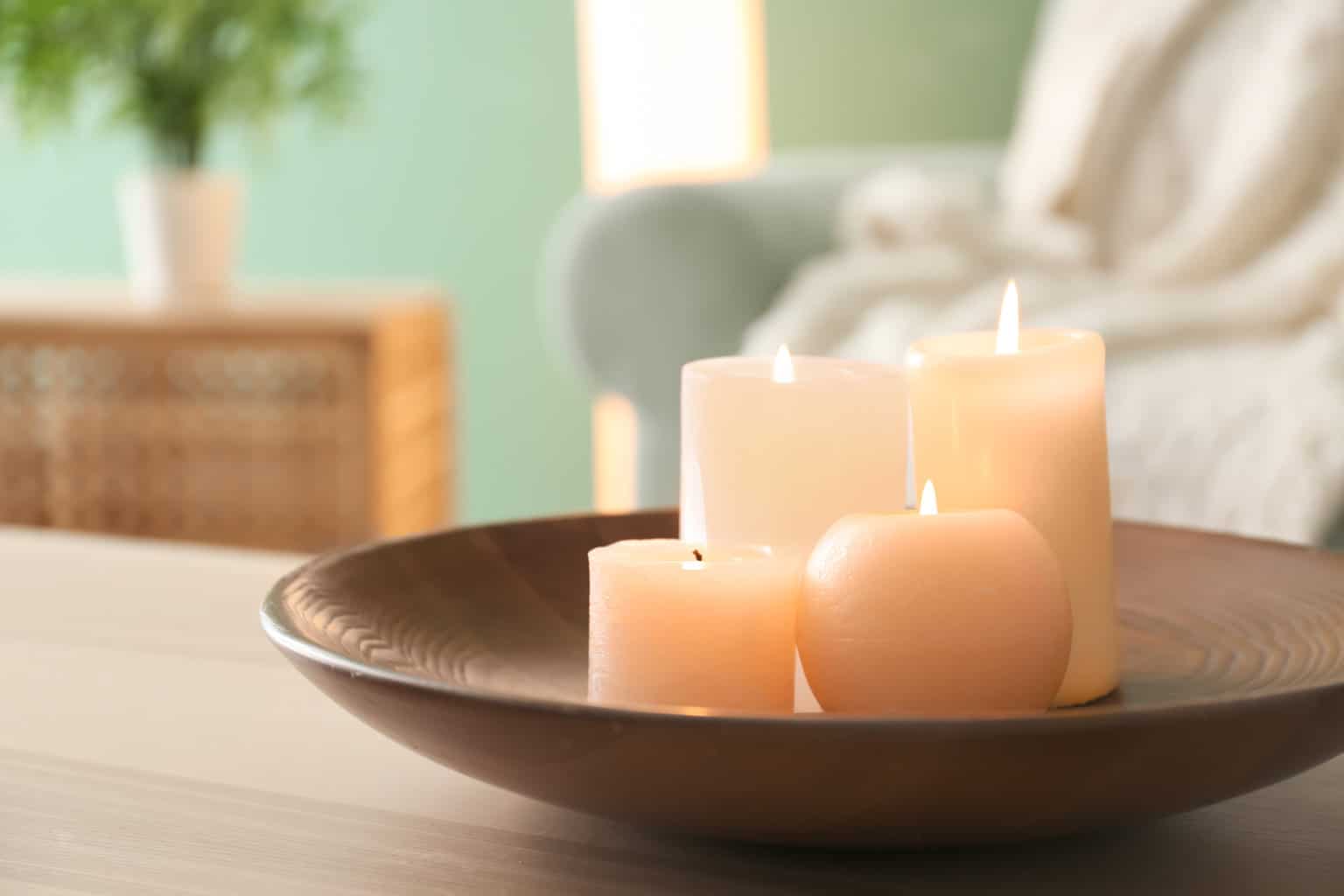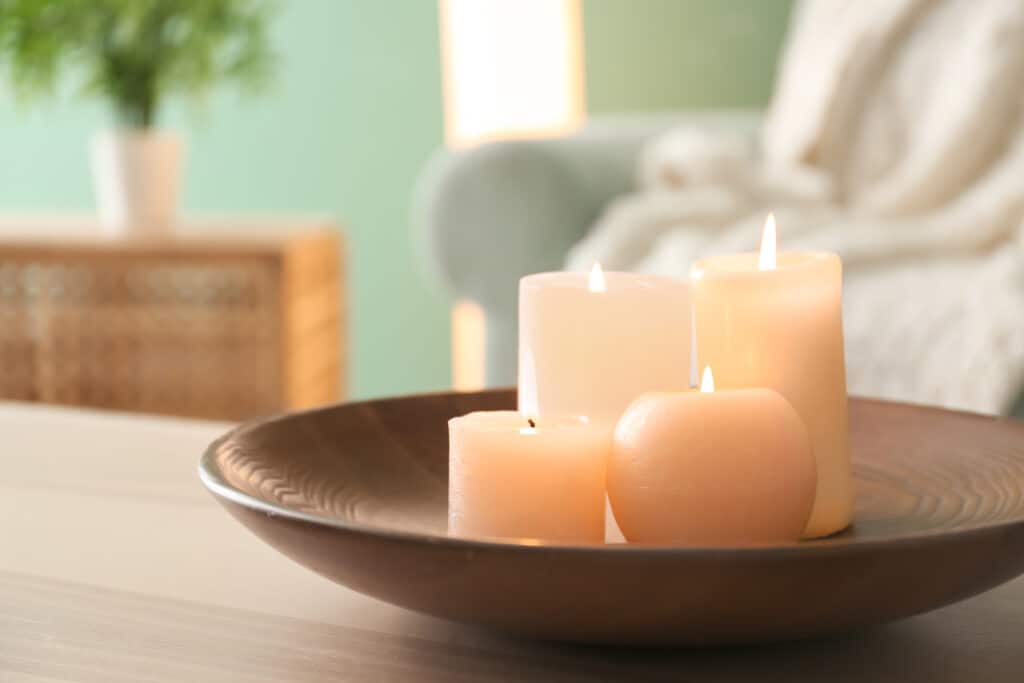 11. Aromatherapy Candles or Diffusers
Creating a comfortable home also means creating an inviting atmosphere. Aromatherapy candles or diffusers can help by adding lovely, calming scents to your room. If you opt for candles, make sure they are made of natural wax and essential oils like lavender or jasmine. Artificial fragrances can have a harsh, chemical-like smell.
Aromatherapy candles or diffusers with essential oils can provide a sense of calm and relaxation. Lavender, chamomile, and sandalwood are all known to reduce stress, while lemon or orange uplift the mood.
They also make a great addition to your home décor, adding a touch of elegance to any room. Place them in your entranceway, living room, or bedroom for an instant sense of relaxation and warmth.
Aromatherapy candles smell great and can also have positive effects on your mood. Light a candle before bed to help you relax or when you have friends over for a cozy evening.
12. Technology for Music, Movies, and Gaming
After a long day of work, there's nothing better than kicking back and enjoying soothing music, streaming a great movie, or playing a fun game. Invest in good sound systems, gaming consoles, or a smart TV for a relaxing night with friends and family.
Set up streaming services like Netflix or Spotify to instantly access your favorite movies and songs anytime. Having the right tech makes it easy to enjoy many entertainment options and can make any home more comfortable.
Besides, sound systems can be beautiful in their own right. You can choose one with a metallic look or one with wooden accents, but a speaker made of high-quality plastic can still look great if it's the right color.
Modern game consoles are statement pieces in their own right. If they fit in with the rest of your furniture, make sure to put them in a visible place. The same can be said about other pieces of technology, such as streaming boxes, TVs, and smart home speakers.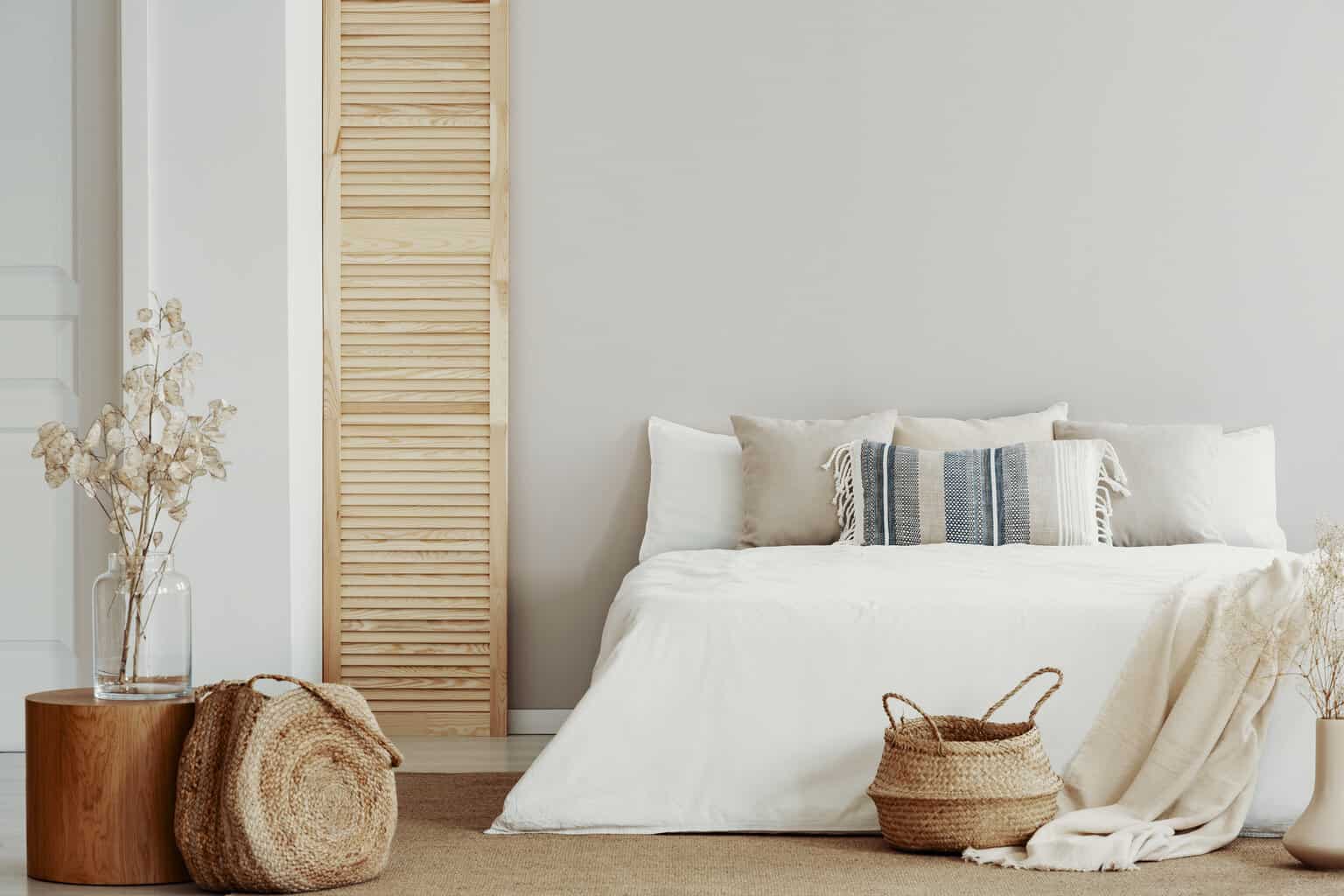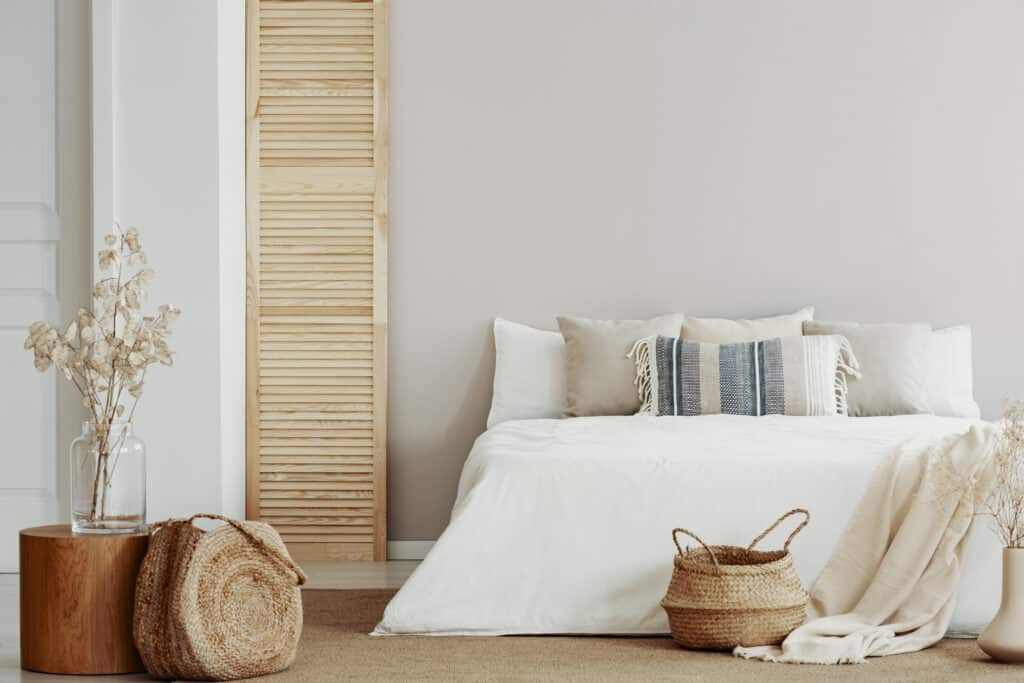 13. Soft Linens and Cozy Bedding
When making your home comfortable, don't forget about the bedroom. Nothing beats slipping into a bed with soft sheets and cozy blankets. It's like getting inside a warm hug. Soft bedding is one of the most comforting things you can have in your home.
To create your sanctuary, choose bedding materials that are warm, inviting, and gentle on your skin. Cotton sheets are a popular choice because they are light, breathable, and soft. And if you want something even cozier, opt for flannel or velvet.
Sinking into a bed that's been lovingly prepared for you can be one of the most luxurious experiences. And once settled in, you'll feel like you've been transported to a place of peace and relaxation.
Sources
Giovanni Valle is an architect, designer, internet entrepreneur, and the managing editor of various digital publications including BuilderSpace, Your Own Architect, and Interiors Place. He is the founder of BuilderSpace LLC.